GET FREE SHIPPING OVER $350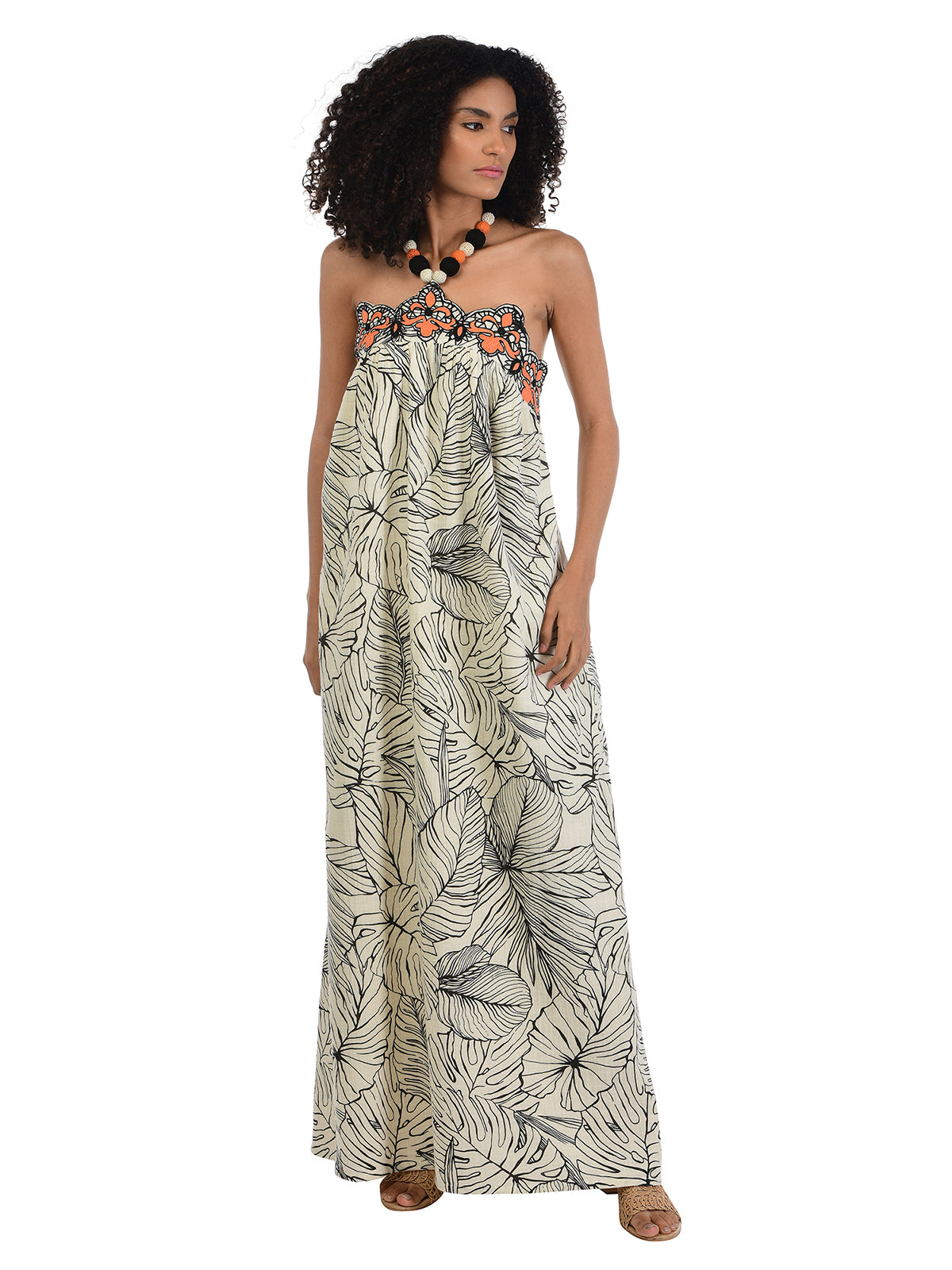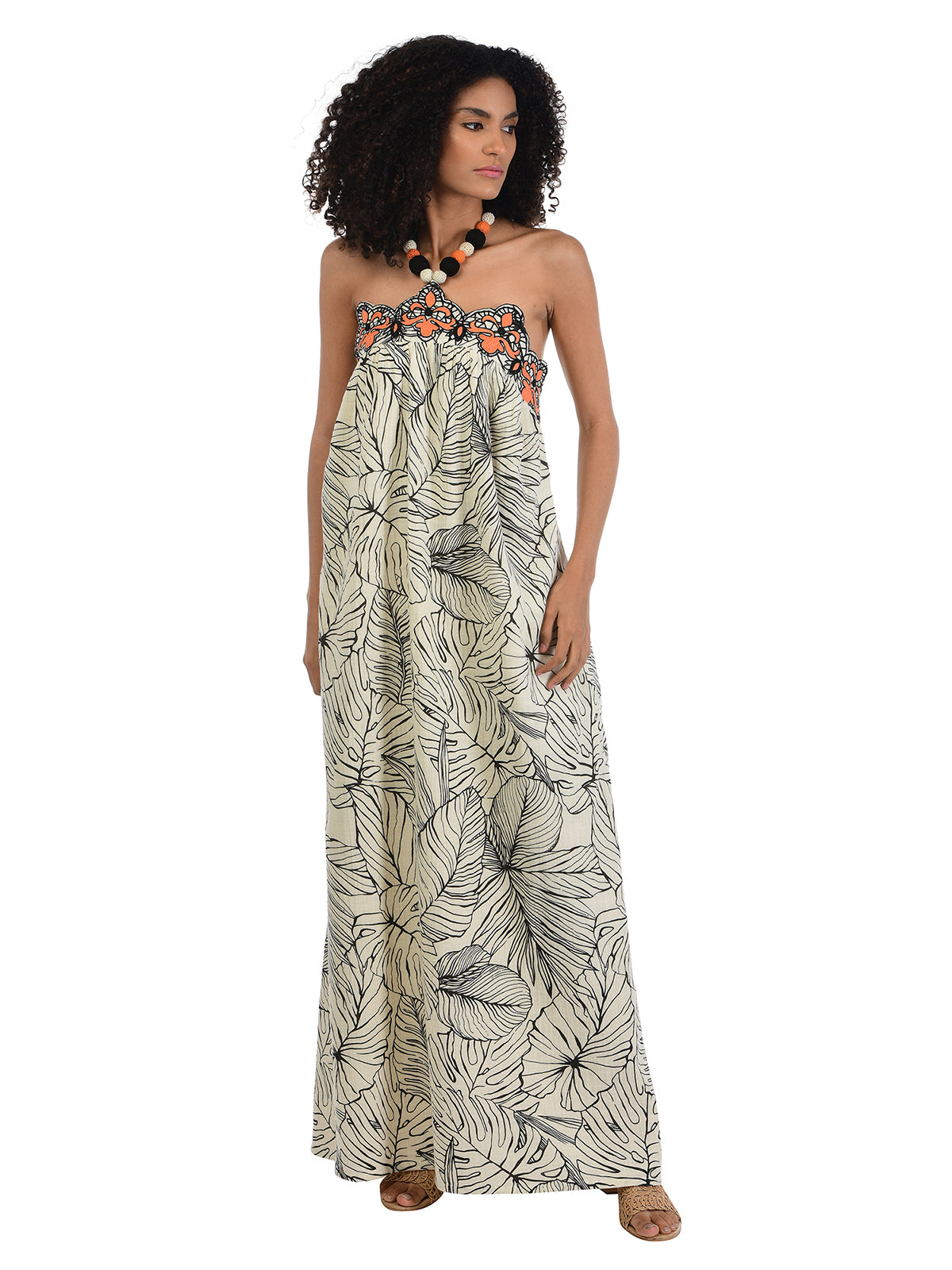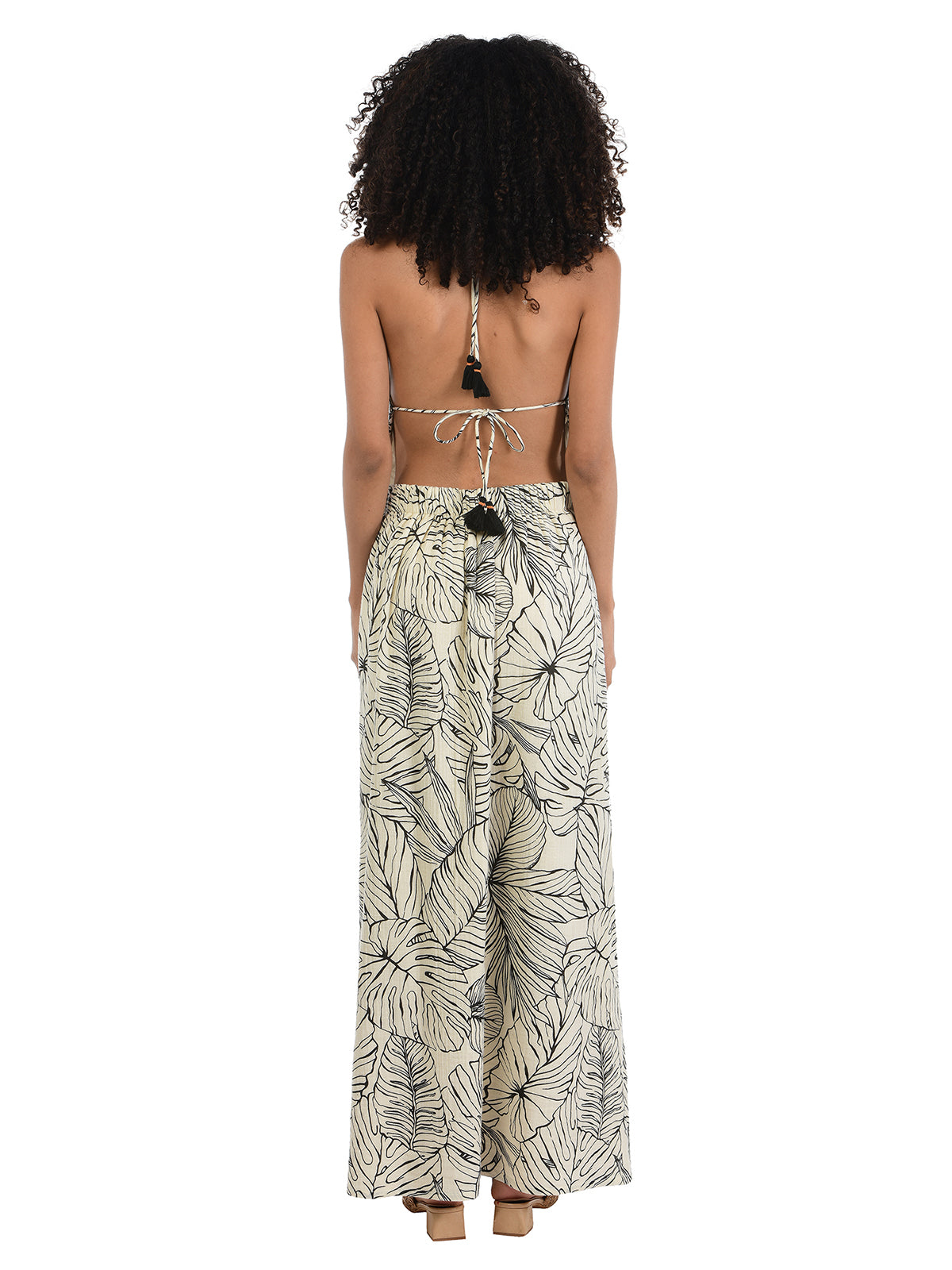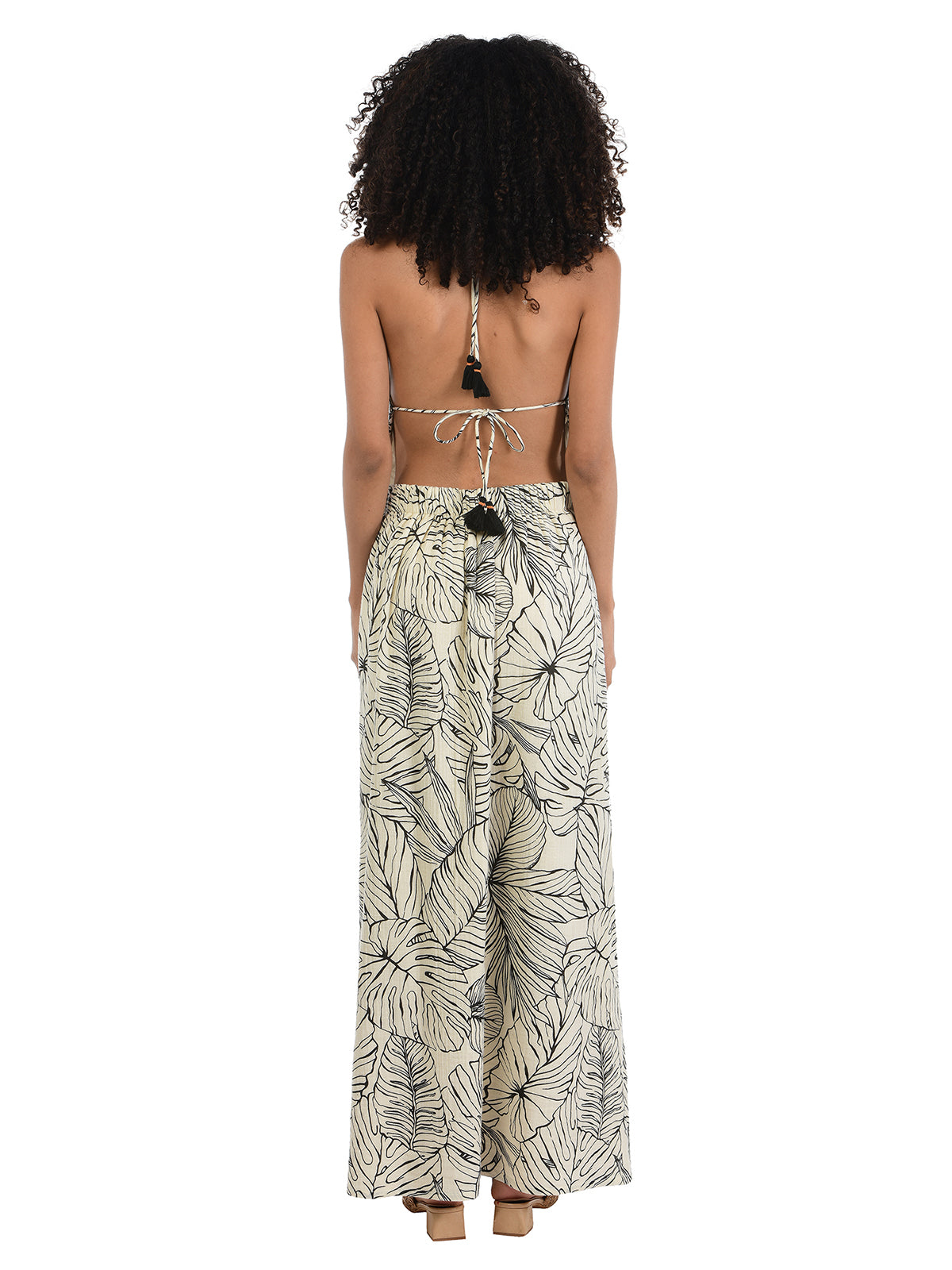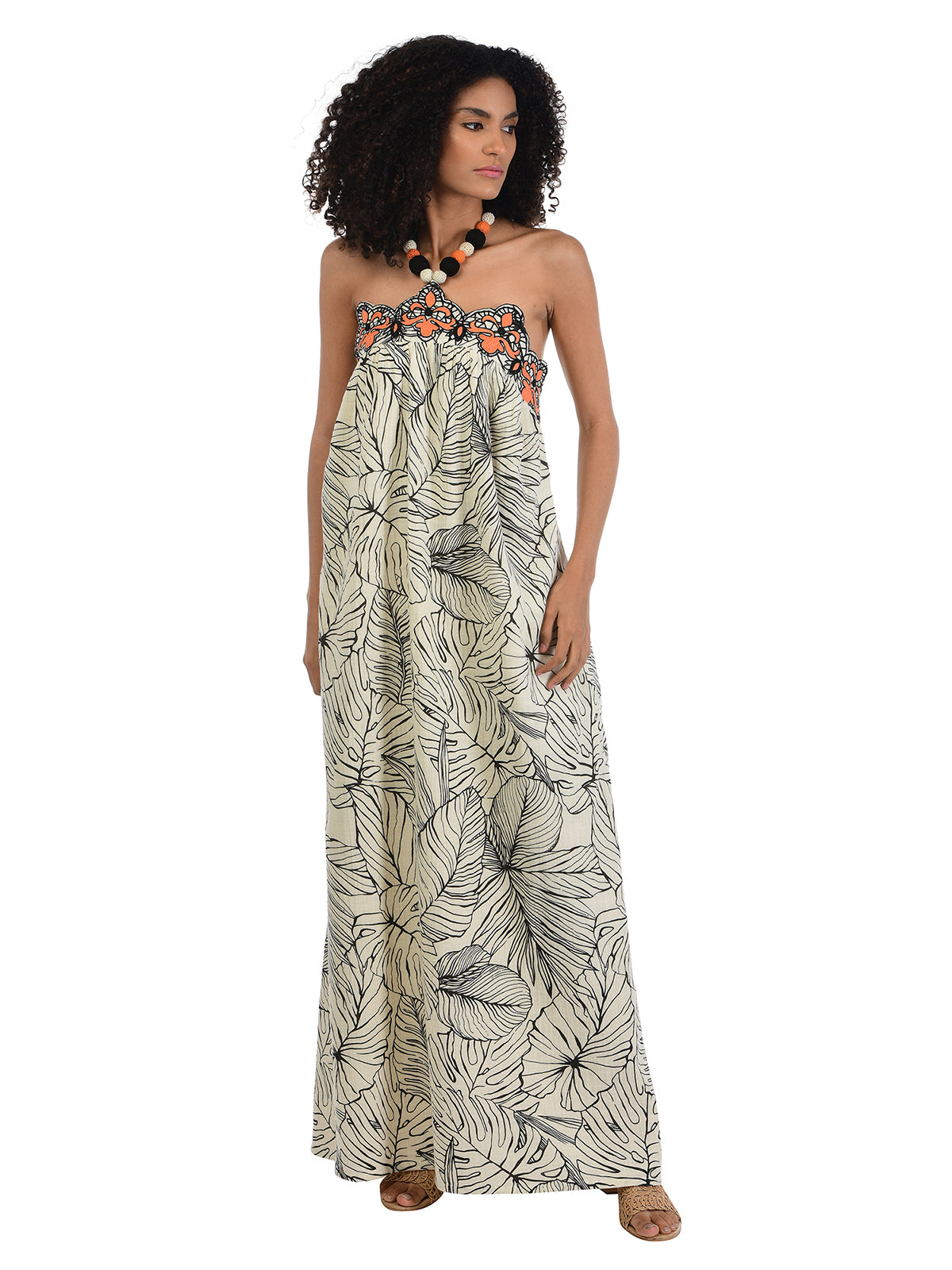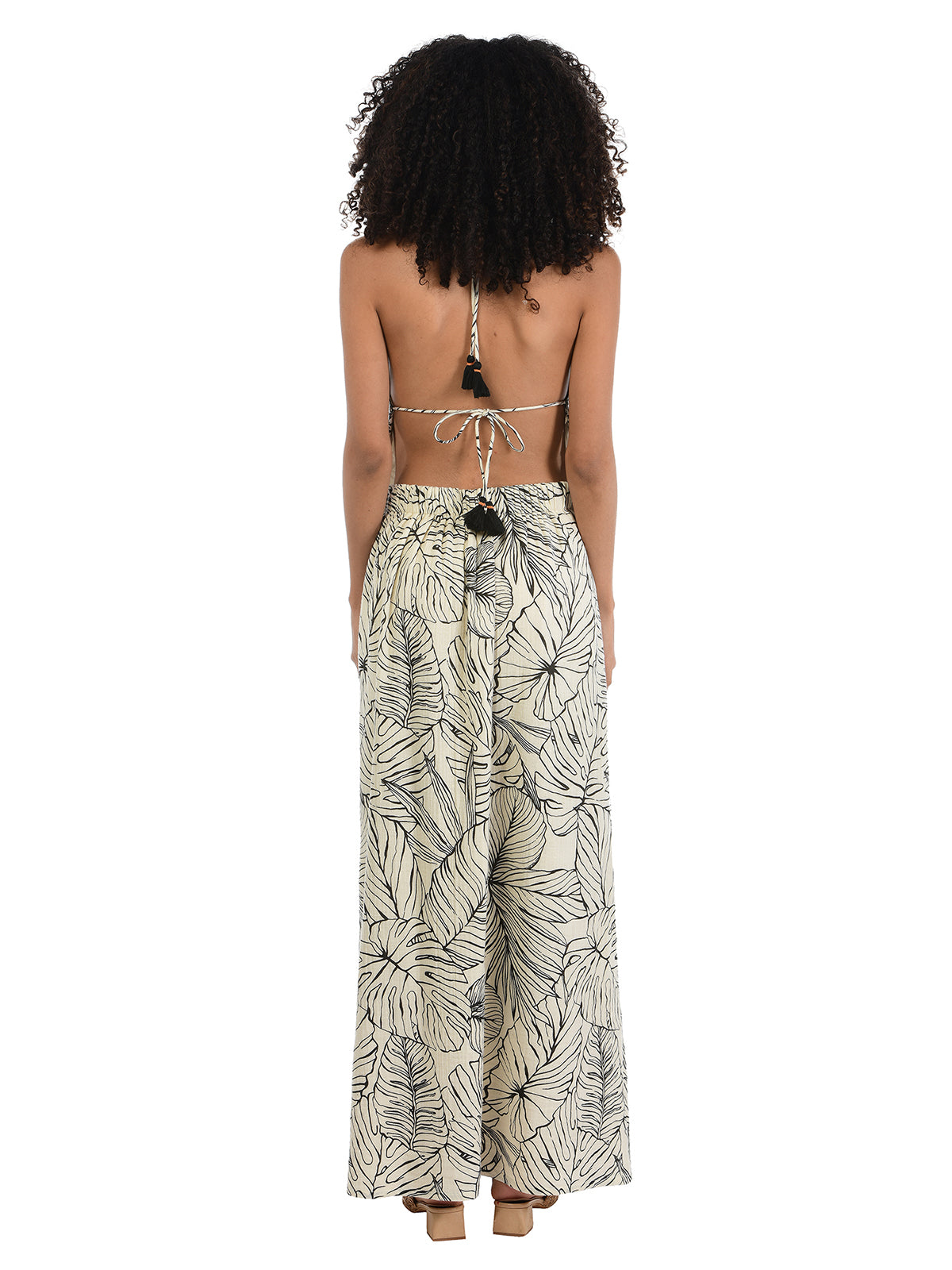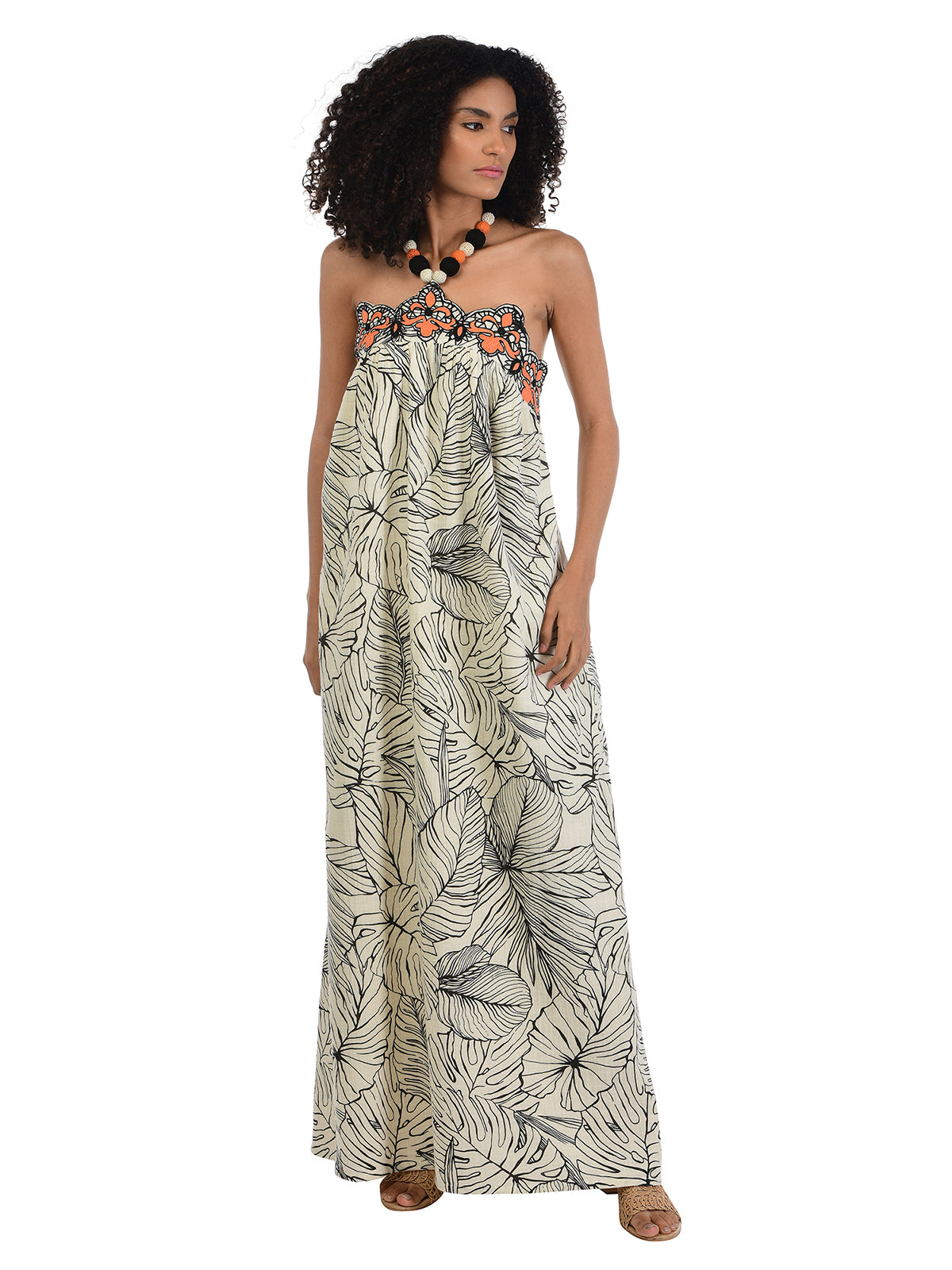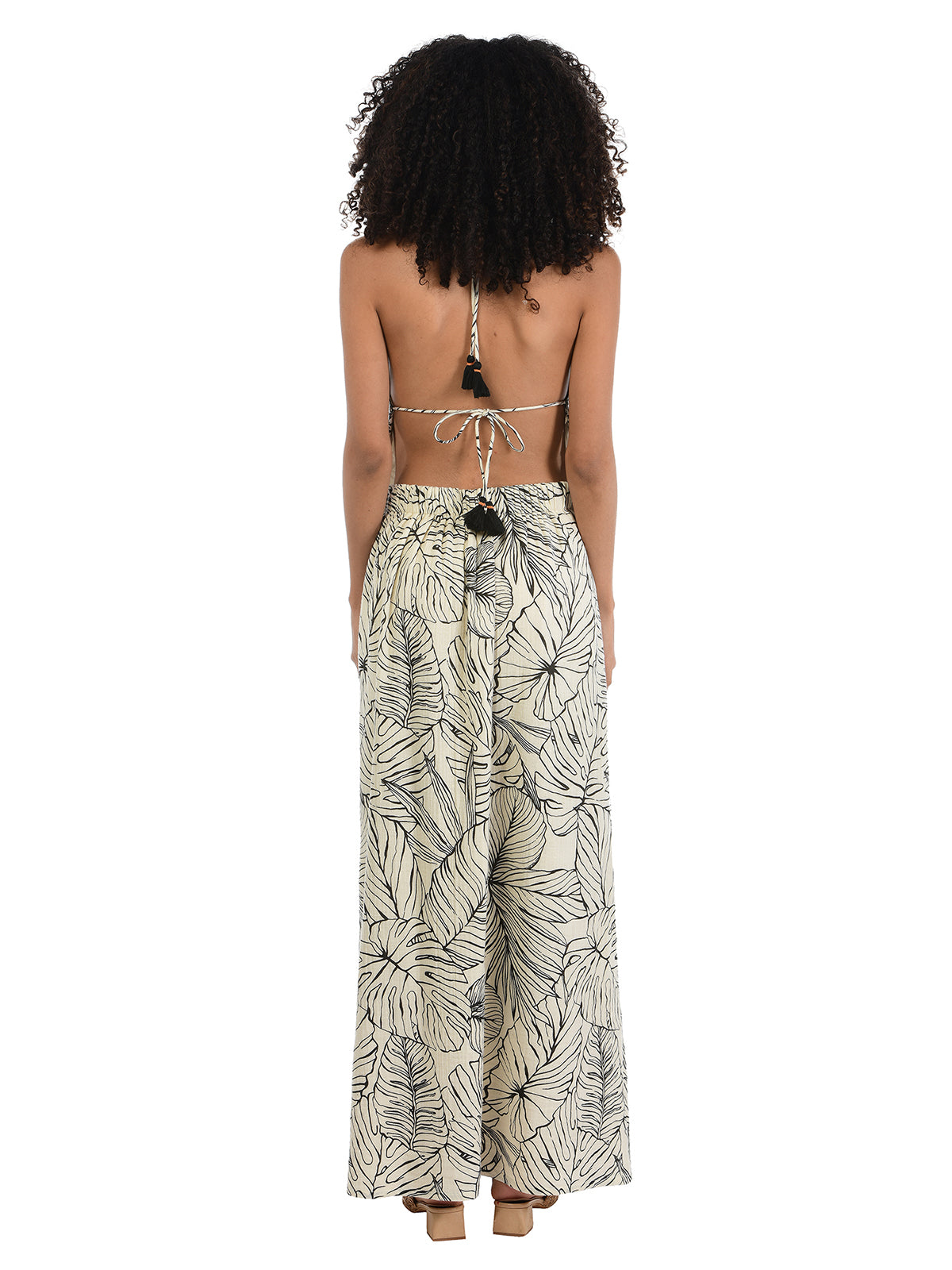 Tropican Maxi Dress
Embrace the laid-back elegance of summer with this gauze printed maxi dress in the captivating Palm Print colorway. Crafted from 100% cotton, this dress offers a soft and breezy feel, ideal for warm weather escapades. The gauze fabric is enhanced with a striking palm print, evoking a sense of tropical paradise and vacation vibes. Adding to its allure, the neckline is adorned with exquisite embroidered edging, elevating the dress's bohemian charm.
The halter neckline features a crochet ball trim, bringing a touch of artisanal detail to the design. The dress also boasts an open tie back that gracefully dips, adding an alluring touch to the back view. For added convenience, practical pockets have been included, making this dress as functional as it is fashionable. The dress is partially lined, ensuring a comfortable wear while preserving the airy feel of the gauze fabric.
Whether you're strolling along sandy beaches or attending an outdoor event, this gauze printed maxi dress promises a stylish and effortless look.
Gauze printed maxi dress with embroidered edging at neckline, open tie back that dips, and crochet ball trim at halter neckline, pockets, partially lined

100% cotton

PALM PRINT

Secure payment

Worldwide Shipping

Quality Assurance

Support 24/7