GET FREE SHIPPING OVER $350

About Us
Youtube | Instagram | Linkedin
Ollari, brainchild of Designer Meagan Ollari is inspired by opulent cultures, landscapes and ethnic treasures the designer encounters around the world. Meagan adds signature elements of exclusive embroidery motifs, intricate hand beadwork, novel fabrications, bold patterns and rich color palettes paired back to feminine and flowing silhouettes.

After 15+ years designing for international retail giants, Meagan launched the brand from her grandma's dining room table in New Jersey with just a laptop, fabric swatches and one factory contact in India. Her mission: create global-inspired collections for women to feel beautiful, empowered and ophisticated without breaking the bank.

You can find our collections in Anthropologie, Free People, Nuuly and specialty boutiques in the United States.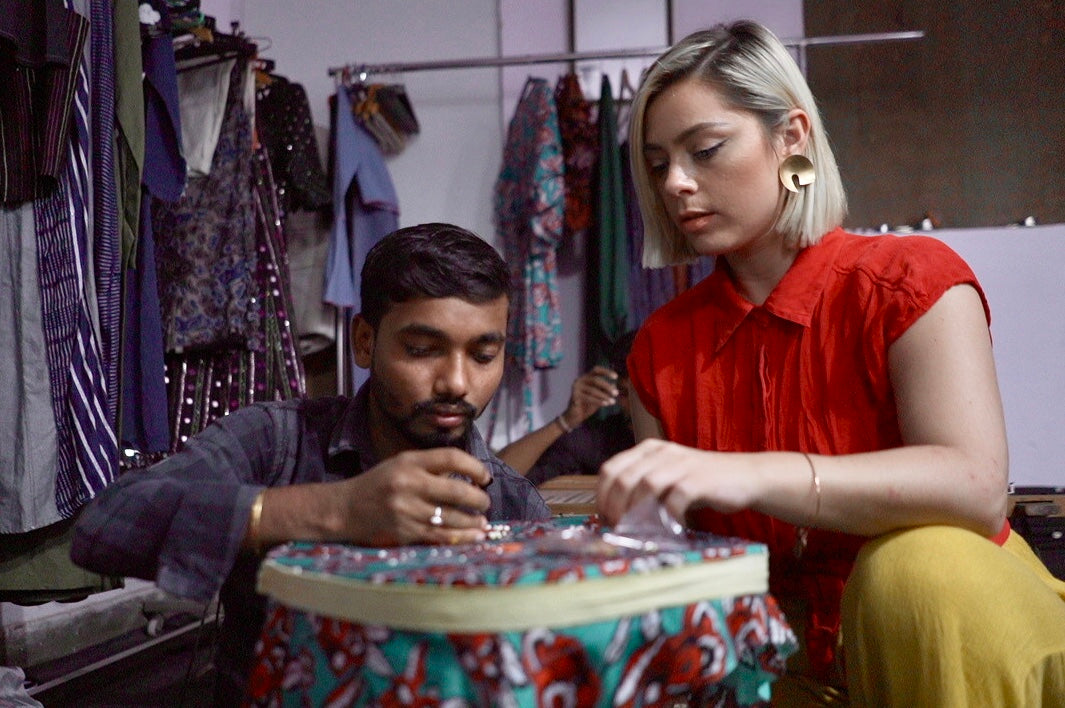 OUR JOURNEY

In 2018, Meagan packed up her New York City apartment and relocated her home to New Delhi, India to oversee her supply chain on a full-time basis. Hand-picking fabrics, beading, and raw materials, Meagan works one-on-one with manufacturers for all Ollari's collections both on the sample and production floor. Ollari offers promise, partnership and 100% transparency of design and production processes through on-site collaborations and intentional supply-chain management.

Today, Meagan heads the brand from Goa, India where she lives with her husband Rai. Alongside running Ollari, Meagan mentors young aspiring designers in both India and the U.S. She donates a portion of Ollari sales to sponsor education, and better nutrition & personal hygiene for underprivileged girls in India.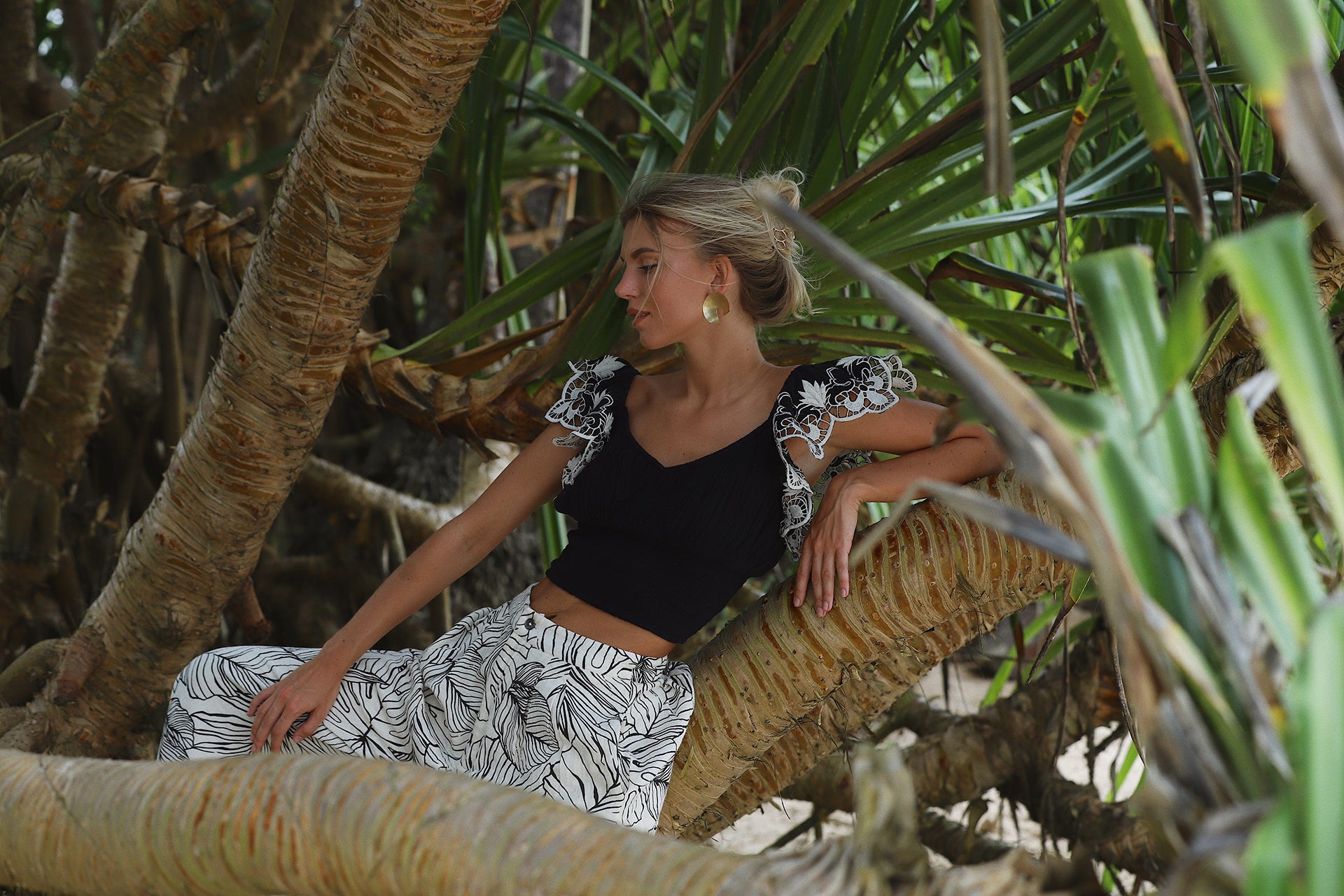 Mission
At Ollari, we create unique and luxurious collections for confident, globally conscious women. Through social impact initiatives, we strive to support and empower women of the future.