Traveling for Inspiration: My Top 3 Travel Destinations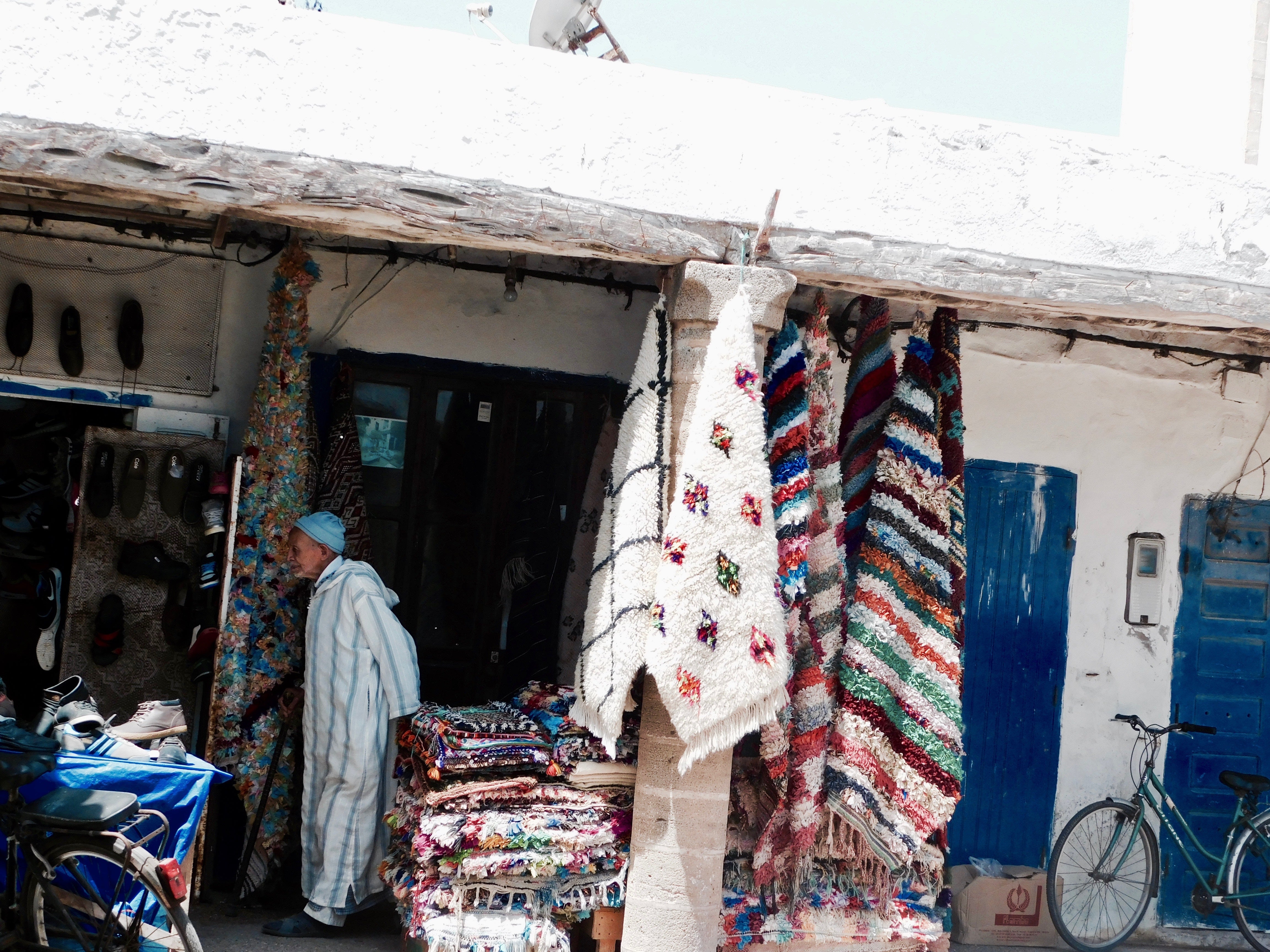 A solo traveler 90% of the time, I look to explore places that soothe my soul and feed my yearning for culture, tradition and whenever possible- off the beaten path adventure. In conversations about my travels, everyone seems to want to know what my top travel destinations are thus far. Traveling to just about 30 countries to date, each country has added its own unique sort of excitement and inspiration to my personal being and creative line of work; however, 3 countries in particular have truly stolen my heart. A blend of culture, color, landscapes and quality exploration, my top 3 travel destinations are a must visit for everyone who craves adventure, foreign culture and wanderlust just as much as I do!
1). PERU
My all time favorites travel experience. Not sure if it's due to the people that I met along the way or the once in a lifetime experience to witness the infamous wonder of the world Machu Picchu- but this country was one that was really difficult to leave. Despite the dreaded altitude sickness, Peru had me doing things I thought I would never do period- let alone solo. From tasting alpaca meat, trekking 14,000 ft. above sea level to the top of Rainbow Mountain, learning to dye and weave alpaca wool  into colorful patterned textiles to exploring the ancient tip tops of Machu Picchu, exploring the Moray salt lakes soaked with 14,000 lbs. of salt, and meditating in the mountains after a private Pachamama harvesting and cleansing ceremony in a cave! These once in a lifetime experiences in Peru were definitely one for the books.
I stayed in the beautiful ancient city of Cusco, where both the city and its surrounding landscapes were nothing short of breathtaking. Anyone who knows me knows that I LOVE color, history and culture. This trip was a daily dose of vibrancy and history all wrapped up in one beautiful basket (with a bow!).  As a designer, colors are the mere foundation of design and my absolute favorite part when conceptualizing a new collection.  Being able to partake in trips like this that have so much rich inspiration was a sheer dose of heaven.  The people and the landscapes were something out of a movie, like in a portrait you would buy to hang in your home or a postcard you see in a gift shop and wonder what it would be like to visit a place like this.  The combination of the Andes mountaintops and locals dressed in beautiful traditional clothing was probably the most beautiful thing I have ever seen. Seriously, this place is insanely gorgeous!
Its difficult to truly express the impression Peru left on me during my stay; so instead of me spoiling the fun, you'll have to book a trip there yourself to get the authentic ambiance of this dream country!
2). MORROCO
This one has been on my list for YEARS now and I am SO happy (and relieved) I had the opportunity to finally explore this countries rich culture over the summer.   The beautiful old city of Marrakech and beach town of Essaouria inspired my latest Ollari collection "Le Jardin Mosaic".   My time in Morocco was drenched in color, culture, tradition and religion.
I visited Morocco during the holy period of Ramadan, which was pretty fascinating and enlightening to witness firsthand. A week stay consisted of everything from exploring le souks of the Old Medina, trekking hours into the desert to capture the sun drenched scenery from the top of Ait Ben Haddou, exploring the stunning mosaic tiles and infrastructure of the infamous Ben Youssef Madrasa, purchasing fabric from a local Berber selling hand dyed and embroidered textiles over a cup of hot mint Moroccan tea to playing with camels on the beach in Essaouria; and most fittingly, visiting the botanical garden of the late legendary Fashion Designer YSL's botanical garden "Le Jardin Majorelle".
In my opinion the culture was pretty intense; and as an antsy solo western woman, I tried my best to confine my curious and wandering ways as a standard safety precaution. I was overwhelmed at times with street vendors yelling in all directions for me to come check out their souks and the city.  I've heard similar stories from other solo women travelers experiencing the same thing.
I stayed at a beautiful French riad, Riad Safa located inside the walls of the old city. No cars were allowed inside the actual city so I had to roll my suitcase in the narrow ally ways past butchers, street food and work donkeys.  My Riad was a great way to escape the chaos of the old city and was such a peaceful oasis to rest my head for a week!
I was lucky enough to meet a gentleman by the name of Simo.  He runs the Gnawa Academy, a music and art-based Academy/Hostel for foreigners to experience the daily lives and culture of locals while introducing them to traditional Moroccan music. Simo brought me around for the majority of my trip, showing me different areas of his beautiful country and enlightening me on the culture, music and tradition of Morocco.
I can't express how much I appreciated the colors and motifs of the Moroccan rugs, pottery, textiles, lanterns and other trinkets in le souks  and surrounding cities.  They were all beyond stunning, especially for someone like me that appreciates these sort of things.  I was overwhelmed with design inspiration traveling to Morocco (in a good way ) and I couldn't wait to start sketching concepts for the next collection, so I started on the airplane on the way home.  =)
3). SRI LANKA
I have realized that not many people know where this beautiful island country is. I have known OF this country for years now considering I have a close friend that is from Sri Lanka but was very fortunate enough to learn much more about this dream paradise during a work trip to India.  In case you are wondering, when I visit India I usually have a few weeks in the middle of my work trip (considering all details are finalized and sorted) to escape for new adventures.
An expat American referred me to this amazing tropical paradise of Sri Lanka and I am so happy and grateful she did!
Sri Lanka is a small country surrounded by water off the southeast tip of India, about a 3-hour flight from New Delhi. Again of course, it was a solo mission so I packed my bags from India for a short 4-night stay in Trincomalee. Right away I felt the warmth and hospitality of the locals (its very much like this in India as well, they sure do know how to treat their guests). The women were dressed in vibrant saris and feminine floral cotton dresses (GORGEOUS!) and the men, dressed down in sandals, t-shirts and shorts- all super laidback tropical vibes.   I headed east from the capital city of Colombo ( located on the west end of the country) to the far east beach town of Trincomalee. Sleep deprived and running on zero hours of sleep from my overnight flight from Mumbai, I traveled 5 hours by taxi to my end destination .The long drive allowed me to see the entire island: tropical palm trees, vibrant flowers, loads of lush greenery and beautiful rich and colorful houses paved my transport journey to Trincomalee.
I arrived at a small beach resort named That's Why Beach Cabana's nestled on a sandy white private beach in Nilaweli Beach, Trincomlae. It was a quiet and simple beach accommodation but the simplicity and laidback vibes were just what I was looking for.   I was served with a fresh mango smoothie upon my arrival then shown to my "room", which was really a small teepee-like beach hut with one mattress, 2 towels and a few bottles of water.   The staff was a young group of guys who loved the beach and can tell loved their jobs. The place was stunning, peaceful, and overall had really good vibes.
On my second night in Trincomalee, the owner of the beach cabanas brought me on a private tour to see the wild elephants cross the jungle on their way home from feeding. The next few days were just as picturesque snorkeling with sea turtles, sharks and other tropical fish, walking the holy grounds of the Koneswarm Temple, playing with baby turtles and even visiting a friend's family home for a home-cooked traditional Sri Lankan meal. Sri lanka was literally a dream: everything from the beach life accommodation, to the warm and welcoming locals, delicious seafood, fresh fruit, wildlife encounters and pristine beaches all made for an off the charts incredible trip.
This is a place EVERYONE looking to rejuvenate in the lap of culture and paradise needs to put on their travel to-do list. Next time I visit Sri Lanka, I plan on staying in a tree-house accommodation in the jungle!