Getting Your Groove Back in 2021!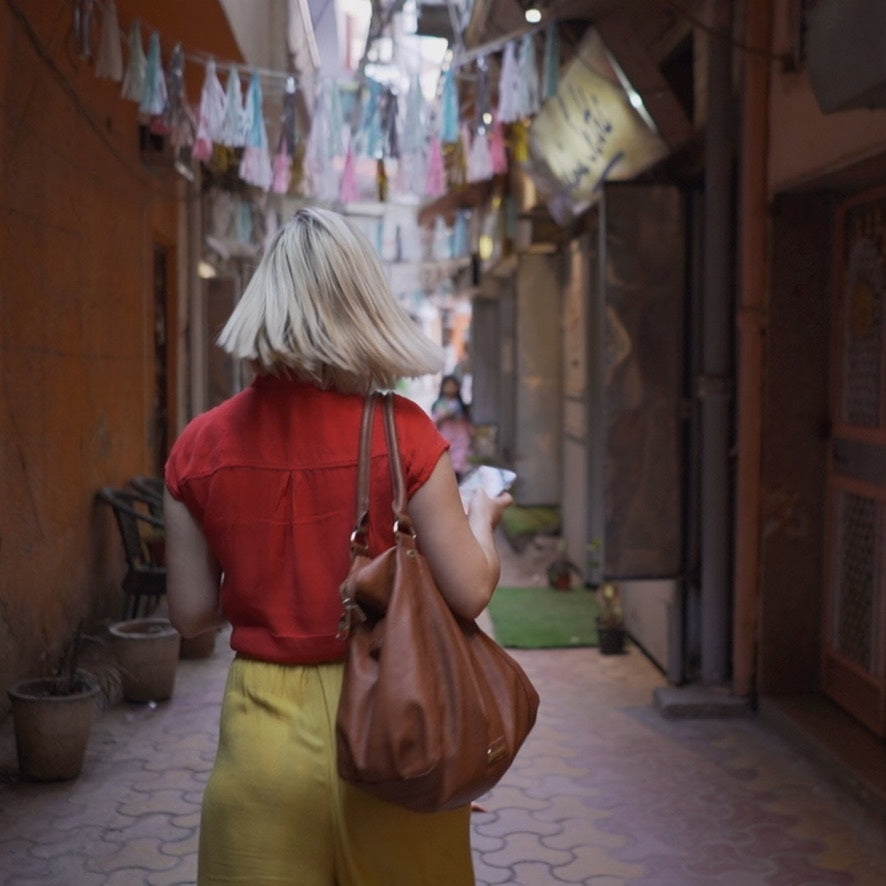 A few months into the new year and many of us are filled with a glimmer of hope and optimism. 2020 was undoubtably a year of struggle, stress and unknowns due to the global nightmare of COVID-19. With Spring in the air, it's the perfect time to re- refresh our focus, re-evaluate our goals and get our groove back. After all, we could all use a little "new year, new goals" pep talk, right?!
If you're feeling a little overwhelmed, under-motivated or just plain BLAH, don't fret! Katie, our amazing Spring 2021 Intern has put together a step-by-step guide for your self-care and goal-setting routines.
Step #1 Flow
Relaxation is key. Relieving your stress and building a calmer mindset is crucially important when reaching your goals for the year. Yoga and meditation are great practices to really get into that flow. A method that I personally love using is guided meditation. I love using the app Calm to meditate. Before I meditate, I love listening to music to start winding down and then I love doing my guided mediation in my room or to go outdoors to surround myself with beauty and nature. An outdoor field or even under a large oak tree immediately relaxes me and sets the tone. These special outdoor places that are just removed from the hustle and bustle of traffic and the hectic world I can hear myself. Peaceful, quiet, calm, and relaxing. Another way to flow into a better headspace is simple yoga stretches. Yoga always helps me focus my mind on feeling good and escaping the world. A great pose to incorporate into relaxation is Shavasana. With these methods you feel relaxed, start new, and feel refreshed. Linked down below are great resources talking about shavasana and stress relieving yoga poses.
https://yogainternational.com/article/view/shavasana-the-posture-of-relief-silence-and-stillness
Step #2 Reflect 
Take out your favorite journal to reflect upon your past year. When reflecting, write down thoughts and events that have occurred from your past year that you loved, disliked, enjoyed, or even may want to change. Write down anything and everything that comes to mind. Now that you put all your thoughts together on paper you are able to break everything down and really figure out what you would like to see happen for you in 2021. By reflecting, you are able pinpoint what you want want done differently to really improve this coming year. 
Step #3 Set goals
Write down all of your goals for the year. Putting your goals in writing will help make them official, tangible and will ensure you stick with and follow through with them throughout your journey. Setting these intentions and writing them down will help you remember all that you aim to achieve and what steps you need to do to make them happen. What I like to do is keep my journal of my goals next to my bed so when I wake up every morning, I am able to see my goals first thing. This keeps me continuously motivated while reminding me of what I need to do to achieve my dreams.  
Step #4 Make it happen 
To help achieve your goals by the end of the year, make sure you are prioritizing them. Set up a weekly plan using a calendar, planner or reminder notifications. This will also keep you super organized, mindful and motivated to not forget the small details. Staying on top of your goals and holding yourself accountable is a game changer in helping you realize them. You all got this and can do anything if you set your mind to it. 
Step #5 Toast to progress
This is my ultimate favorite step. Take the time throughout the week to pump yourself up and give yourself a pat on the back for all of your hard work. Celebrating your small wins will make you feel amazing, we all know motivation is key when trying to achieve your goals. Congratulate yourself with positive quotes or reassurance. Some ways I show gratitude to myself and my journey is buying myself flowers or taking myself out to dinner somewhere fancy. Self-love is SO important throughout this process so remember to do everything and anything that will make you feel good! This step will help so much as a motivator to keep going and to remind yourself that you are SO close to achieving your dreams, you got to just keep going!
Step #6 Feel the part
When setting your goals, you also want to feel the part. Staying confident and consistent with self-care and self-love is extremely important. Some factors that contribute to feeling great:
Release any bad energy
Consume a healthy diet
Make sure you're getting your 8 hours
Stay hydrated
Take walks outdoors and be in nature
Treat yourself
Some ways I feel refreshed and confident is to pamper myself is by putting on a face masks, taking a bath to relax, or treating myself to manicures and pedicures. You all are beautiful inside and out and these self-care practices will help you radiate with even more confidence for the new year.